With millions of visitors every year, Mallorca is a top destination and with this amount of people you will always find the tourist traps designed to trick you out of a truly authentic experience.
We have provided you some tips of what NOT to do when you are visiting this beautiful island to ensure you get the most out of your holiday.
---
Don't just do shopping in Palma
Palma may be the shopping metropolis on the island, but you will for sure miss out on some really good bargains and local gems if you do not extend shopping further than the capital. The island offers other good shopping opportunities such as the outlet village FESTIVAL PARK located outside of Marratxi or the shopping streets in and around Inca where you can buy some local made leather products or explore what else this city has to offer.
In the old town you will find a wide range of well-known clothing brands as well as contemporary designer boutiques and jewellers alongside young Mallorcan fashion designers selling their products.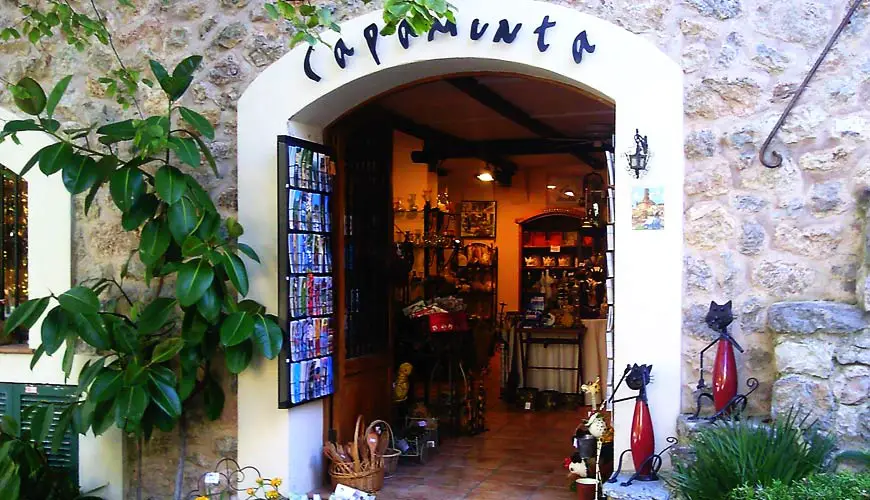 Don't just eat tapas
Mallorca equals good tapas, but this island is home to other typical Mallorcan dishes. Why not try out what you cannot get at home. Mallorquins are very proud of their local cuisine and they will happily serve you some local specialties such as pa'amb oli, the majorcan bread with garlic, tomato, olive oil often served with cured ham or cheese.
Why not try the Frito Mallorquin, a combination of meat, intestine, liver, potato, tomato, onion and peppers fried with olive oil and garlic. Frito may not sound very appealing when described but it is absolutely delicious!
Another dish which should not be missed is Arròs Brut, which is literally translated as dirty rice. There are different varieties but the dish is essentially a combination of rice, different meats, mushrooms and a variety of vegetables brewed together. A must try! For the brave ones, Caragols is a must to try out, the Mallorcan version of escargots. Now you can tick on your to do list that you have tried to eat snails!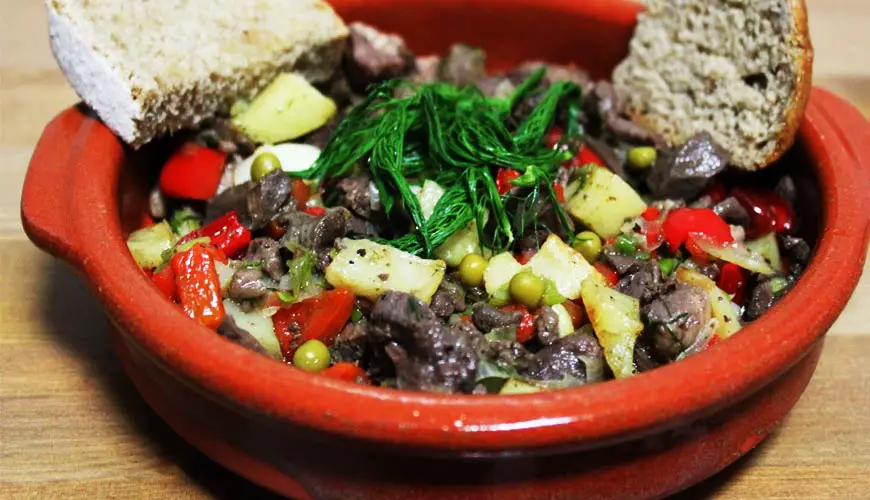 Don't forget the authentic souvenirs
Why not spend your money on a souvenir which will last a lifetime rather than just visiting the souvenir shops lined up along the resorts. The island has plenty of souvenirs which will bring you back some authentic products created on the island.
Visit a ceramic workshop in and around the area of Santa Maria to get some authentic pottery or bring home some real leather products produced in Inca. Bring home some local made olive oils or why not go to Ses Salines and see for yourself how the sea salt is made and get some flavoured ones to take home.
We strongly believe in promoting local products so we can maintain the traditions this island has to offer!
Don't just visit Mallorca in the summer
Millions of people visit Mallorca every year and most of them come in the summer months. The beaches are busy and most attractions become crowded, traffic is heavy and you may see yourself queuing to get the best table in the outdoor dining area.
Why not avoid all this and come before or after the summer! This island has a good all year around climate and there is much to do and explore, particularly in autumn and winter when the crowds have gone and the temperature is more suitable for outdoor activities. This island has some of best hiking in the winter months or early spring when the weather is cooler, but clear sunny days is almost a norm. Visit in the spring and see the almond trees bloom and the island covered in pink!
If you prefer beach life, why not wait until after August, when the high season has ended and you know that you can arrive after breakfast and still be sure you can get a sunbed in your favourite beach.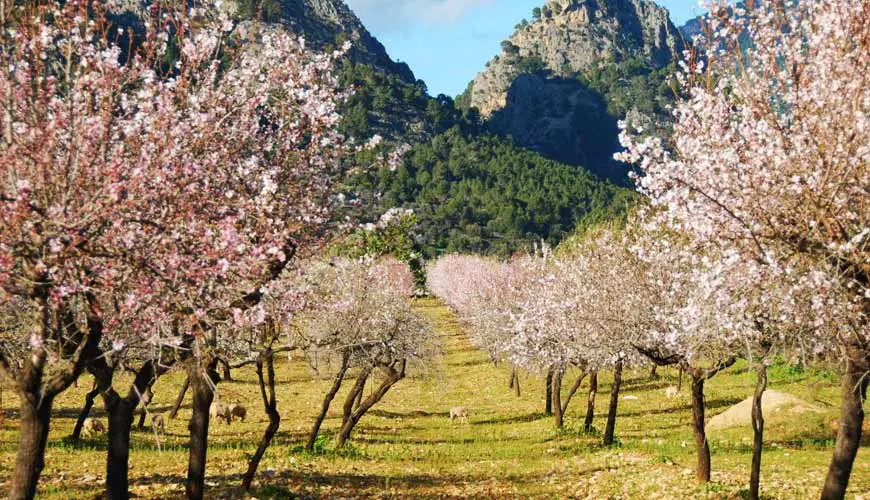 Don't ignore the small shops
You will find many of the bigger brands in the main street in Palma but these shops you will find in any big city, so why not look for things you cannot find at home. Explore the small side streets and find some of the hidden gems. There are many great shops in Palma and in other villages where you will find independent boutiques selling unique pieces which will make you stand out from the crowd!
If you do get away from the main shopping areas you may also find yourself ending up taking a glass of local wine and enjoying some tapas at a place where you can mingle with the locals.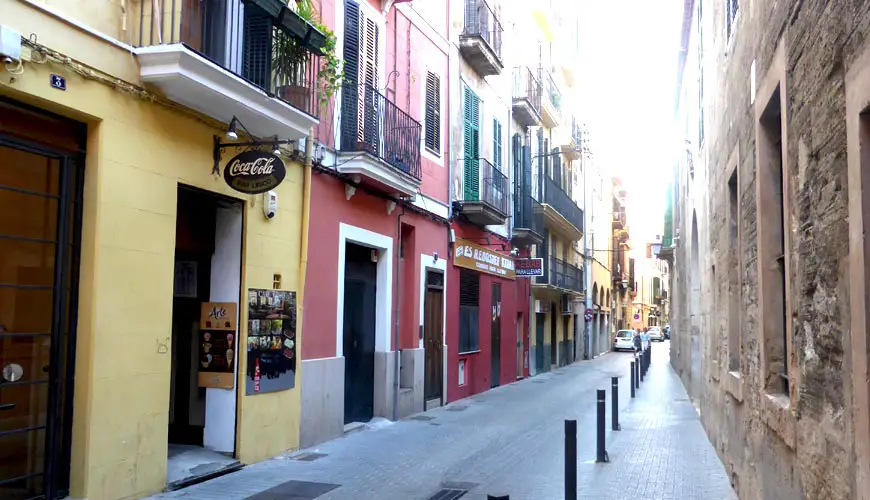 Don't take a horse carriage ride
There is often a battle over potentially banning horse carriages in Palma so you will never know how long they will be around. When it comes to these beautiful animals there is nothing right about forcing horses to walk around and share the streets with traffic, pedestrians, bikers and all the noise a city is creating. Horses should not carry tourists around in a city.
There are many great ways to explore the city of Palma so why not hire a bike, take the sightseeing bus, get on a Segway or simply use your own feet and explore the city at your own pace!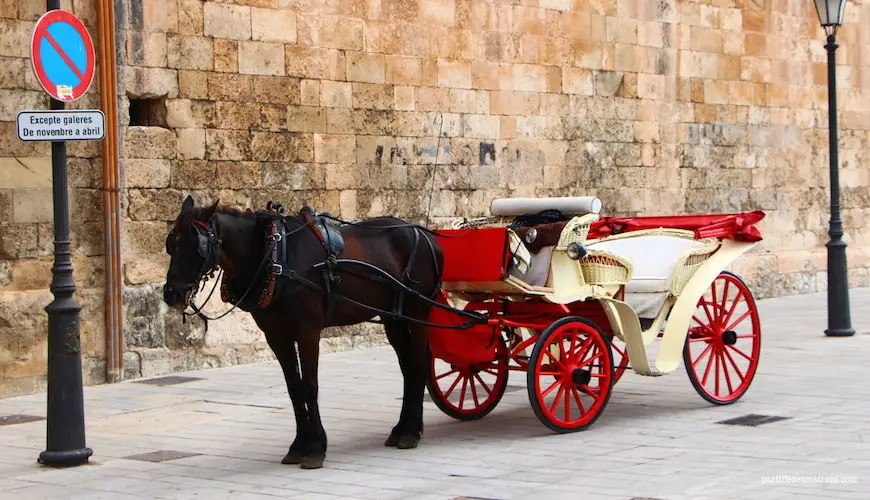 Don't limit yourself to Palma
If you are here for weekend only you may want to spend the time in and around Palma to get the most of your holiday, but if you are on the island longer than so you have to visit more than just the capital. Mallorca is an island of rich and beautiful regions that demand to be explored.
Each region has its own characteristics and you will find yourself learning about local culture as you visit each area. Take a drive up the mountain range and explore the picturesque villages in the Tramuntana, or visit the south east and the amazing bays with crystal clear water. Take a hike in the north east and get close to Mallorca's rich nature and wildlife.
Don't just stay in a hotel
If you want to bring home some unique memories you should not spend all of your holiday in a hotel. Why not spend a night or two on a hilltop sanctuary! Most of the monks have dispersed these days but the monasteries remain, offering accommodation in the old monastic cells. Not far from Llucmajor, Puig de Randa you can find the monastery of Nuestra Señora de Cura (540 m) or thirty minutes further east, you come to the town of Felanitx. The Santuari de Sant Salvador sits nearly as high up, at 510 m. Here you can find peace and tranquillity, as well as fabulous views.
If you are an outdoor enthusiast you may want to try out one of the camping sites located in the most beautiful surroundings. Sleep under the stars and watch the Mallorca sky. Mandated by law, you can only camp in the designated areas, such as near the monastery of Lluc, the Hipocampo in the municipality of Manacor or in the Llevant nature park, among other places.
Do not wander the city streets wearing only swimsuit
In the summer the temperatures in Mallorca raises to above 30 and with the very hot and tropical climate it may be tempting to wear only the bikini or the swim pants even when entering the shops and even when going on sightseeing or on shopping streak in Palma.
That is not just tasteless but also inappropriate and since not long ago it is as well against the law. If you get caught walking around in your biking or in shorts but bare chested it may cost you a fine. So it is much better to get dressed and save that money for something far more fun than a fine.
Beachwear is for the beach.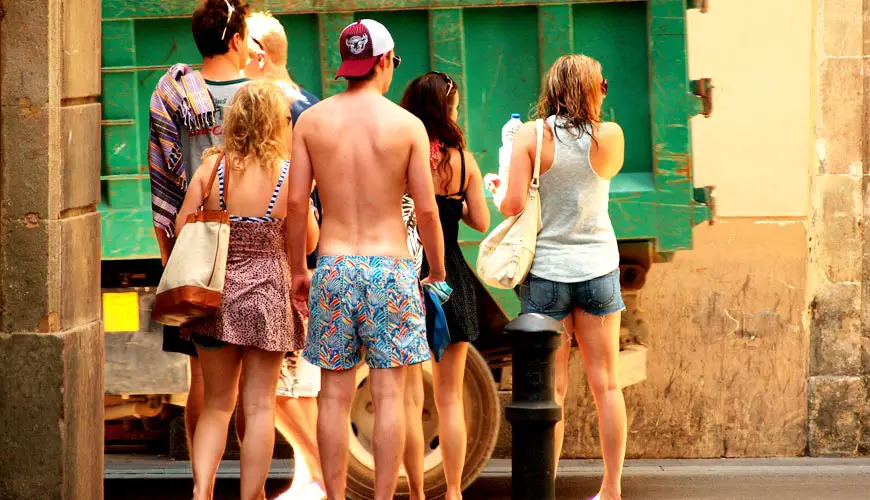 Don't miss out on a great adventure
Mallorca has much to offer when it comes to hiking and it is one of the greatest things to do for the antire family and it is all for free! Kids are natural explorers and want to pick up and touch everything and there is no better way to do this than to spend a day out in the nature.
Mallorca has numerous hiking trails ranging from very easy to more technical ones. Spring, winter and autumn are all awesome seasons to hit the trails. Pack the rug sacks with water and picnic, get the comfortable shoes on and be ready to go an adventure.  You will most likely end up face to face with a donkey and pass hordes of sheep. Don't forget the camera.